As President of the Maryland Classified Employees Association (MCEA) it is my distinct pleasure to welcome you to the MCEA Website. Since 1935 MCEA has advocated for and has improved the quality of life in the workplace for countless State, County and Municipal employees throughout the State of Maryland. MCEA became affiliated with the American Federation of Teachers (AFT) in October of 2010. We now stand with our new family of union brothers and sisters which boast 1.5 million members nationwide.  
more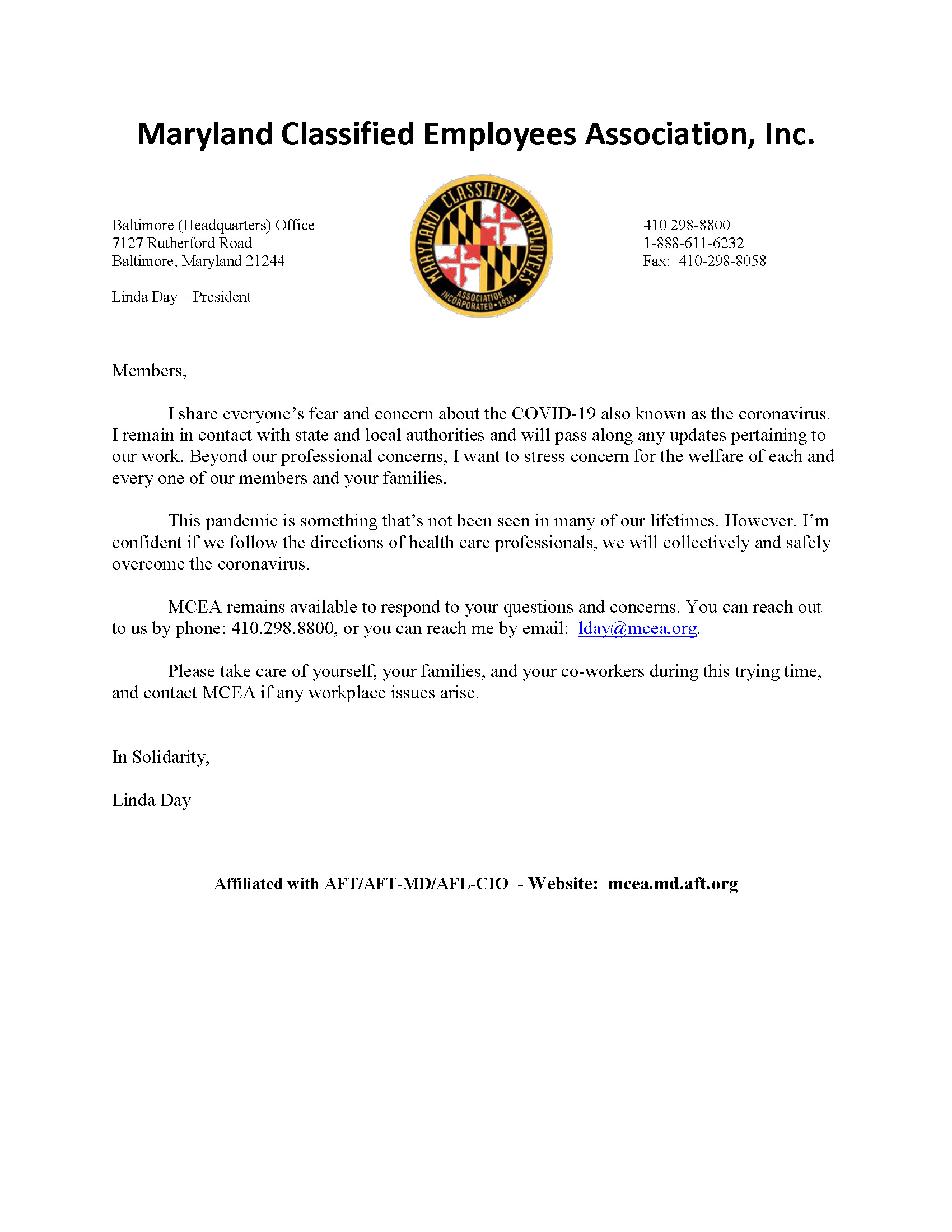 Members,
I share everyone's fear and concern about the COVID-19 also known as the coronavirus. I remain in contact with state and local authorities and will pass along any updates pertaining to our work. Beyond our professional concerns, I want to stress concern for the welfare of each and every one of our members and your families.
This pandemic is something that's not been seen in many of our lifetimes. However, I'm confident if we follow the directions of health care professionals, we will collectively and safely overcome the coronavirus.
MCEA remains available to respond to your questions and concerns. You can reach out to us by phone: 410.298.8800, or you can reach me by email: lday@mcea.org.
Please take care of yourself, your families, and your co-workers during this trying time, and contact MCEA if any workplace issues arise.
In Solidarity,
Linda Day
more
Pages