November 2022

Ratified! Our New Constitution & Bylaws Pass Overwhelmingly
Yes - I approve MCEA's Constitution & Bylaws wins with 94.45% of the vote.
Congratulations, MCEA, on your new Constitution & Bylaws. Visit http://mcea.org to view them.
Administrator's Report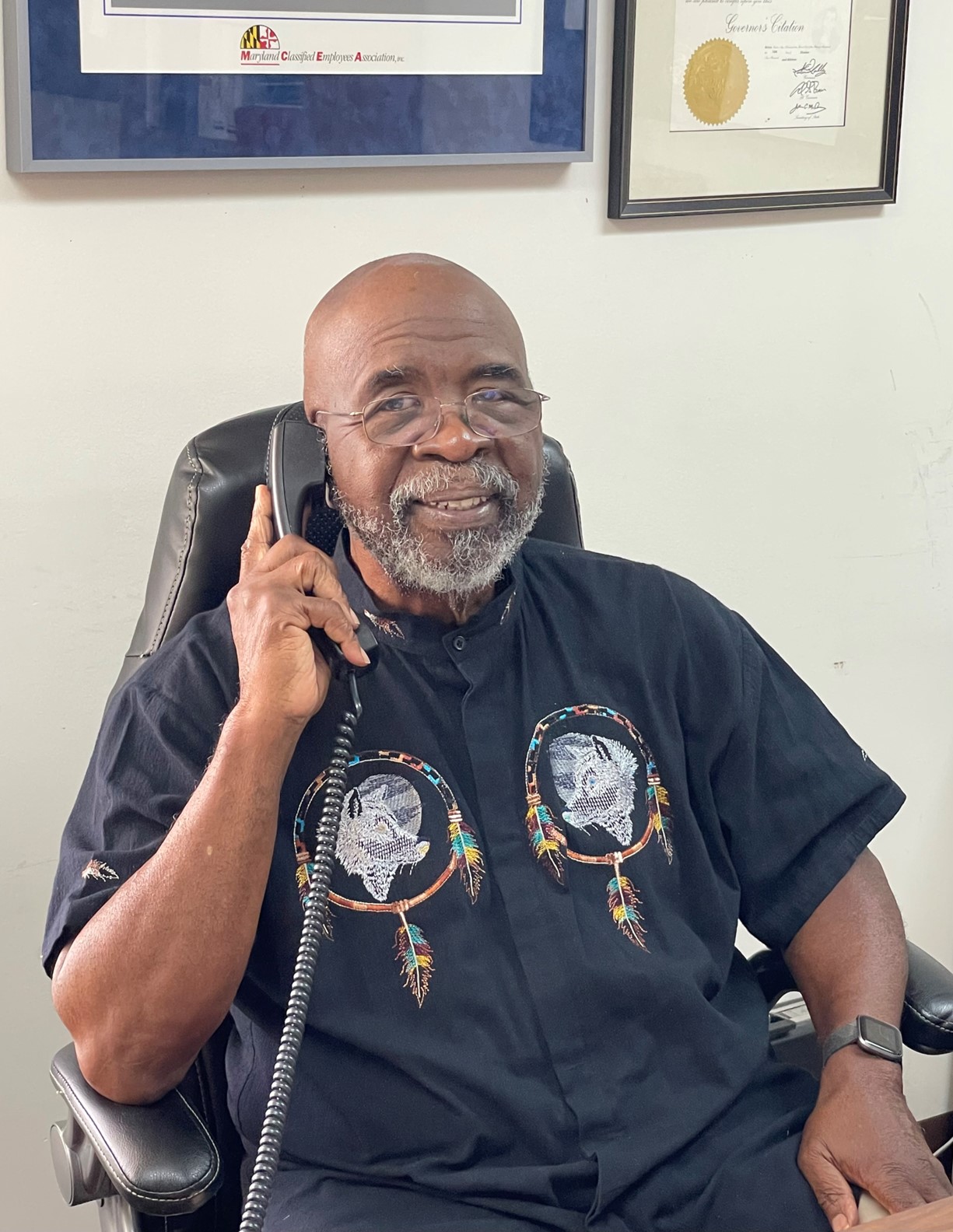 On Saturday, November 19, 2022, we held a General Membership Meeting via Zoom. First, I detailed the contributions of the MCEA Advisory Board. Formed from previous executive board members, both active and retiree members, the Advisory Board met monthly to bring our union to where it is now. Some of these contributions include improvements to MCEA's headquarters and the draft constitution and bylaws.
Wanda Bailey introduced herself and announced her position as Executive Director of MCEA and re-introduced to us the MCEA staff.
We also introduced the newly installed Executive Advisory Board Officers:
Marilyn Miller, President
Raymond Crosby, Vice President
Dawn Rowe, Treasurer
Sherry Anderson, Secretary
Aimee Ayers, At-Large Member
President Marilyn Miller gave a financial report, which included the completion of the full financial audit, that all the building's lased spaces are being rented and current, that we've eliminated waste expenditures, and that our membership numbers are increasing. Leonard explained that there will be a long overdue dues increase for active members.
MCEA Legal Counsel Hillary Davis explained the new structure of MCEA as laid out in the new constitution and bylaws. Please refer to our website to view the constitution and bylaws in their entirety.
Labor Relations Specialists Mike Keeney and Andrew Mayton reported on our ongoing efforts in collective bargaining and organizing, with upcoming negotiations with Salisbury University and the MTA Sergeants, as well as a larger campaign to win collective bargaining for supervisors in Maryland.
We closed the meeting by responding to questions submitted by members throughout the morning, and then "un-muting" and engaging in a lively discussion of the proposed constitution and bylaws, and the future of MCEA!
So What's Next for MCEA?
Get involved
Participate in your newly formed Council and the Representative Assembly
Join committees when asked – or better yet, volunteer
Come to a rally or show up to testify in Annapolis when asked
Respond to surveys and MCEA requests for input – it matters!
Involve others
Be an ambassador for MCEA in the workplace and in your community
Without growth, we can't make a difference, so recruit a friend – or ten!
Have an idea to increase membership? Let us know!
Tell us what you need
Training idea? Educational program you'd like to see? Help us help you – let us know.
MCEA Cares! Let us know if you have an idea for community outreach or involvement
Bottom line: It all depends on you, so SHOW UP!
Announcing: Supervisors United for Collective Bargaining
Starting in September, hundreds of Maryland supervisors have been coming together to discuss the issues they face in State employment.
The common thread: High workload, low pay, no support.
The solution: Collective bargaining.
The first meeting of the Supervisors Council Organizing Committee took place on Saturday, November 19, 2022. This Organizing Committee will be responsible for carrying us from Point A—our normal, everyday experience of State employment with no recourse to injustice—to Point B—having a collective voice and power to improve our conditions at work.
A few important accomplishments of this first meeting:
We named our group Supervisors United for Collective Bargaining.
We began drafting our group's mission statement.
We began drafting a Frequently Asked Questions sheet to share with our fellow supervisors.
Our next meeting will take place via Zoom on Wednesday, December 7, from 12 noon to 1pm.
It is not too late to join the Organizing Committee! Click here to register for the next meeting on Wednesday, December 7, 12 noon – 1 pm.
Superstars of the Week: MCEA Cares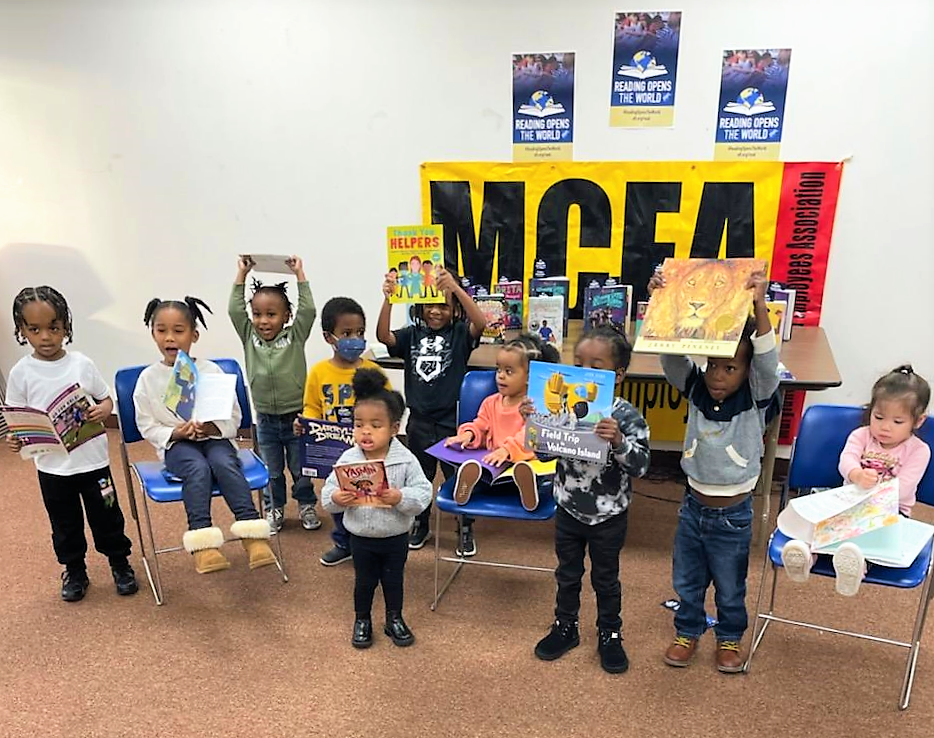 As many MCEA members know, we share our headquarters with a daycare center called My Place Your Place Educare (http://myplaceyourplacemd.org). On Wednesday, November 16, 2022, we held a pilot event for our program MCEA Cares, through which we can connect and engage with our local community.
We invited the daycare to Sip and Read, serving cookies and juice and reading The Story of John Lewis, a children's biography of late congressman and civil rights leader John Lewis by Tonya Leslie.
Have an idea for a community event? Interested in reading for a future Sip and Read? Let us know!
Dollars & Sense
For those unfamiliar with our insurance partners, R.K. Tongue, you may be missing out on incredible deals on supplemental insurance.
As a member of MCEA, you gain access to supplemental insurance through our partners R.K. Tongue, including:
Personal insurance: Health, disability, homeowner/renter, life, long term care, dental/vision, identity theft, auto/car/motorcycle/watercraft insurance
Financial services: Retirement, financial planning, wealth management, investments
Industry expertise: Benefit from R.K. Tongue's history of experience with unions and public sector employees
Contact R.K. Tongue:
(410) 752-4008
(800) 638-6353
info@rktongue.com
rktongue.com
Did You Know?
Employees under the State Personnel Management System (SPMS) have only 20 calendar days to file grievances and, in most cases, 15 calendar days to file appeals of discipline. Under our new Constitution & Bylaws, you must be a member in good standing before being eligible for representation in a grievance or appeal - we cannot represent you for matter arising prior to your membership.
Don't wait until it's too late—become a member of MCEA and have the assurance that you will be represented when you need it. Let your coworkers know too!
Use the following link or QR code to our new online membership form: https://join.aft.org/form/maryland-classified-employees-association/local/01935/maryland-classified-employees-association-membership-application
Scan this code to join the union!