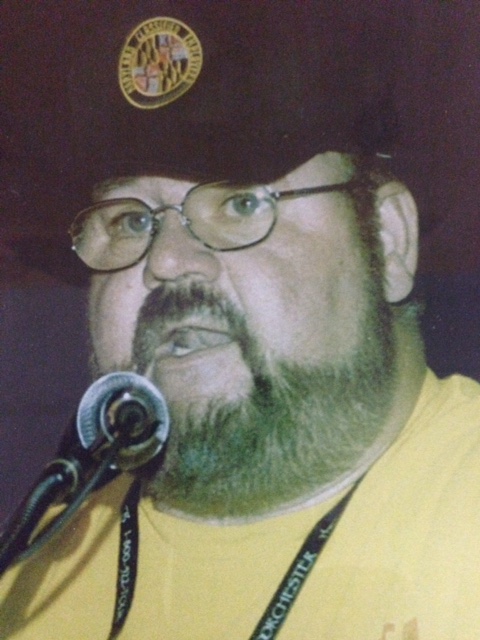 It is with deep sorrow and regret that Linda Day, President of the Maryland Classified Employees Association (MCEA) must announce the passing of Byron J. Johnson (BJ). Our hearts and prayers go out to his family, friends and union brothers and sisters. 
BJ worked for the Carroll County Government where he served as a Roads Inspector. Shortly after BJ's membership to the MCEA in 1992 he assumed  an active role as a leader of MCEA's Chapter #550. He eagerly performed many duties and responsibilities within his Chapter where he served as Treasurer, Vice President and ultimately was elected Chapter #550 President. BJ donated much of his time, energy and talent to improving the working conditions of  his union brothers and sisters of Carroll County. 
 BJ was equally committed to MCEA and provided his enthusiasm to strengthen MCEA as a whole. Those of us who were truly blessed to know BJ would attest that his sense of duty, honor and courage humbled all who came into contact with him. BJ served on the MCEA Board of Directors, the County Advisory Board and as Vice President of MCEA. It was no surprise to us when he was elected as MCEA President where he served with distinction from 2003 to 2005. Farewell union brother and friend you will always be loved and remembered by each of us. 
May the road rise to meet you.
May the wind be always at your back.
May the sun shine warm upon your face.
May God hold you in the hollow of his hand.
Additional Information
On December 26, 2014 Bryon James Beloved husband of Sylvia Johnson (Nee Hollis) Devoted father of Catherine Haight and Carole M. Johnson; Step-father of Amy M. Roberts, Jill Messner, Michael Burcker and Dennis Burcker; Grandfather of 13; Great-grandfather of 4; Brother of John Benson and Kathy Boone; Special care giver Garnet Dorn. He was a life member of VFW 2916 in Brooklyn, Vietnam Veterans 451, American Legion Post 40,and past president of MCEA.
        Visit the family owned Gonce Funeral Service P.A. 4001 Ritchie Highway on Sunday from 3 to 5 and 7 to 9 P.M. where services will be held at 7:30 P.M. In lieu of flowers donations may be made to Hospice of the Chesapeake 90 Ritchie Highway Pasadena, MD 21122 Visit Goncefuneralservice.com