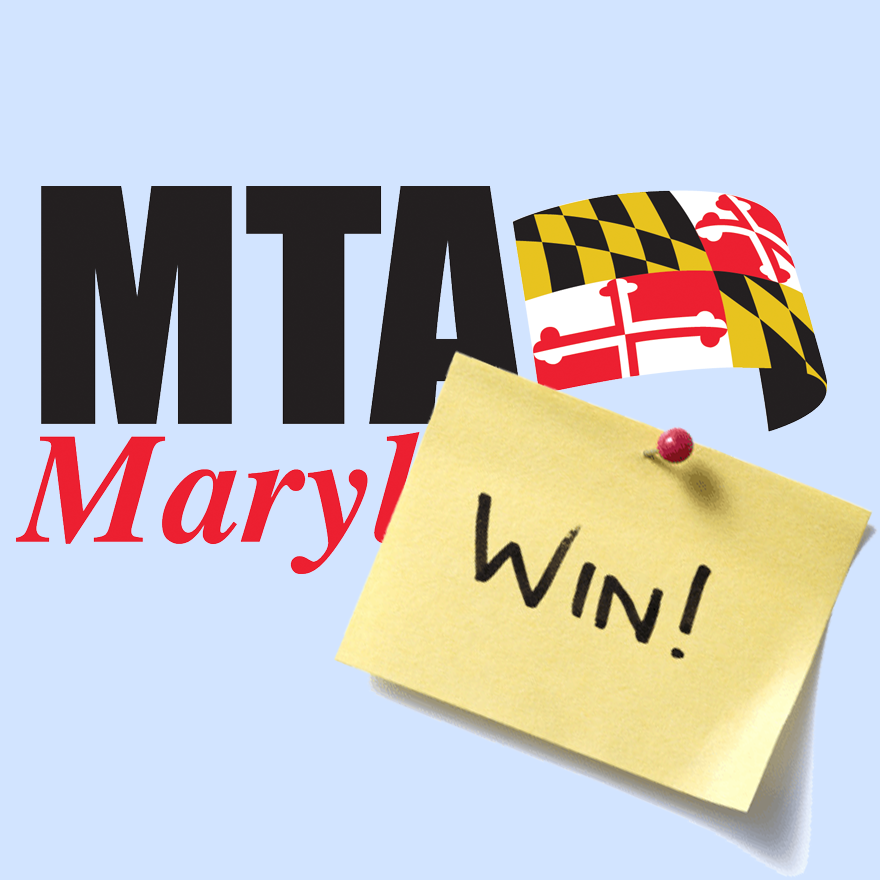 State employees who work as Maryland Transit Administration police sergeants and supervisors will now have collective bargaining rights! After a hard-fought battle during the recent Maryland Legislative Session, which included a veto by Gov. Hogan, AFT-Maryland and MCEA were able to pass legislation granting collective bargaining rights for these workers.
Our hardworking MTA sergeants were unfairly left out of collective bargaining rights 40 years ago when the State of Maryland took over the MTA. They, like most state employees, want a voice on the job - and now they've got it.
We are grateful to Del. Pat Young (D-44B) and Sen. Pam Beidle (D-32) for their support in getting this legislation passed.
2022-04-11