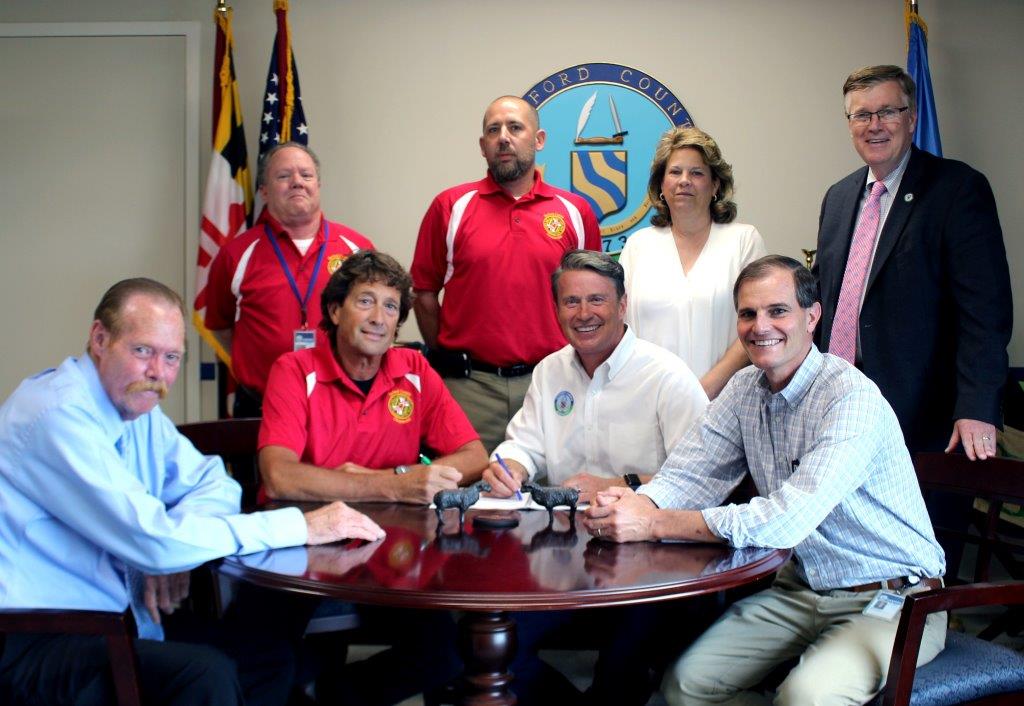 The Maryland Classified Employees Association is pleased to announce that contract negotiations with Harford County Government have been successfully ratified by the parties. The new Memorandum of Understanding (MOU) became effective on July 1, 2018 and will remain in effect until June 30, 2019.
MCEA effectively negotiated a $2,000 across the board increase in addition to a two percent increase for all eligible employees. The County will continue to pay up to ninety percent of employees health care premium benefits.
Special thanks for our negotiating team Chapter #610 Union Officers, Michael Hiob, Amanda Weyant, Rick Crosby, and Jake Sagnar, and MCEA's Chief Negotiator, Michael Keeney and to Harford County Executive, Barry Glassman, Director of Administration, Billy Boniface and Director of Human Resources, James Richardson.
Congratulations to our union brothers and sisters who keep Harford County moving forward.