AFT-Maryland Welcomes Mylene Cabalona, President of BPO Industries Employees Union (BIEN) of the Philippines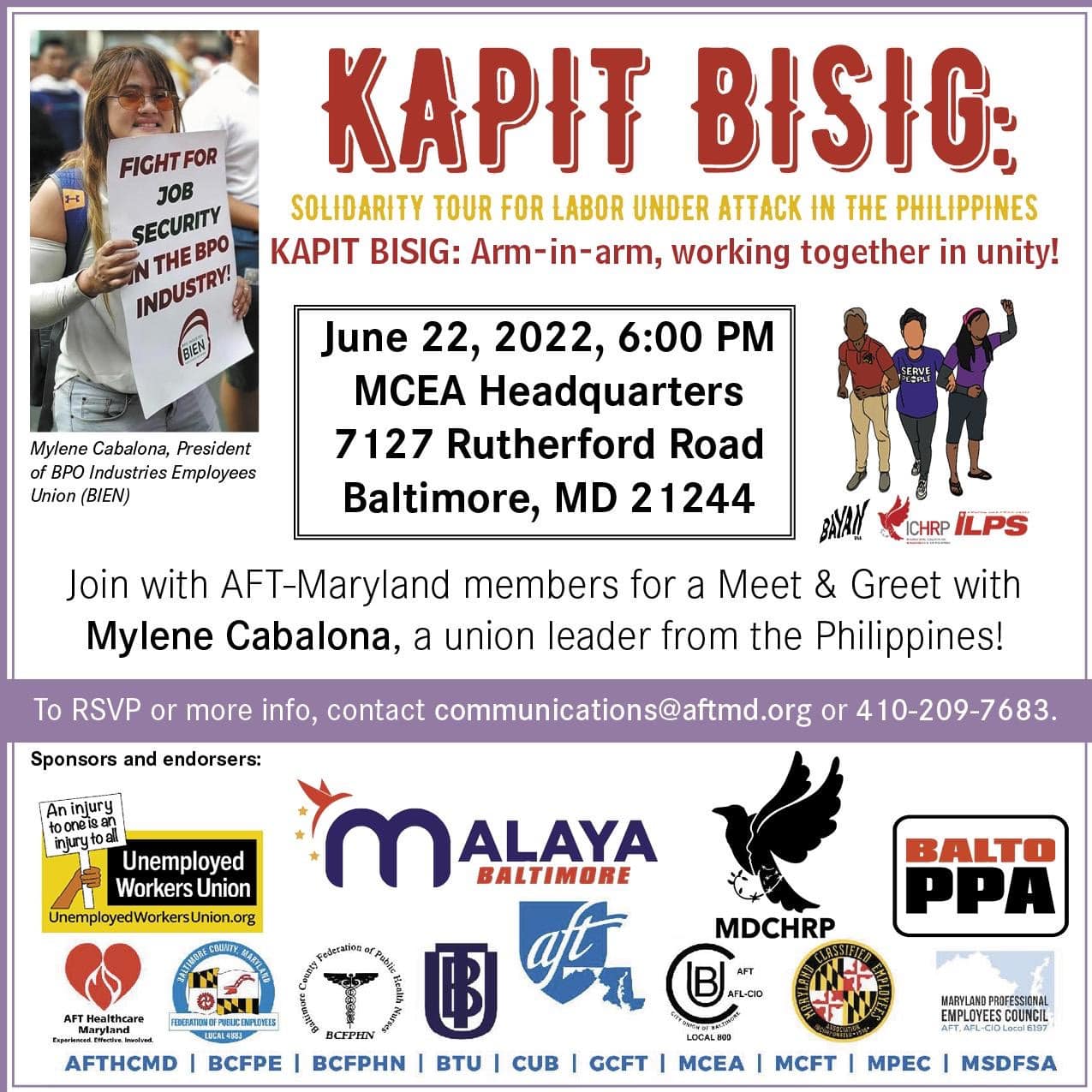 Join us on Wednesday, June 22, 2022 at MCEA Headquarters at 6pm for a reception and meet-and-greet with Mylene Cabalona, President of BIEN. BIEN captured the attention of the US labor movement when they refused to scab for Verizon during the Communication Workers of America's 2016 strike. 
Mylene was invited by the AFL-CIO to their conference in Philadelphia alongside two other union leaders, who aim to build a stronger partnership between the US and the Philippines labor movements. 
This event is open to the public. COVID safety precautions will be observed.