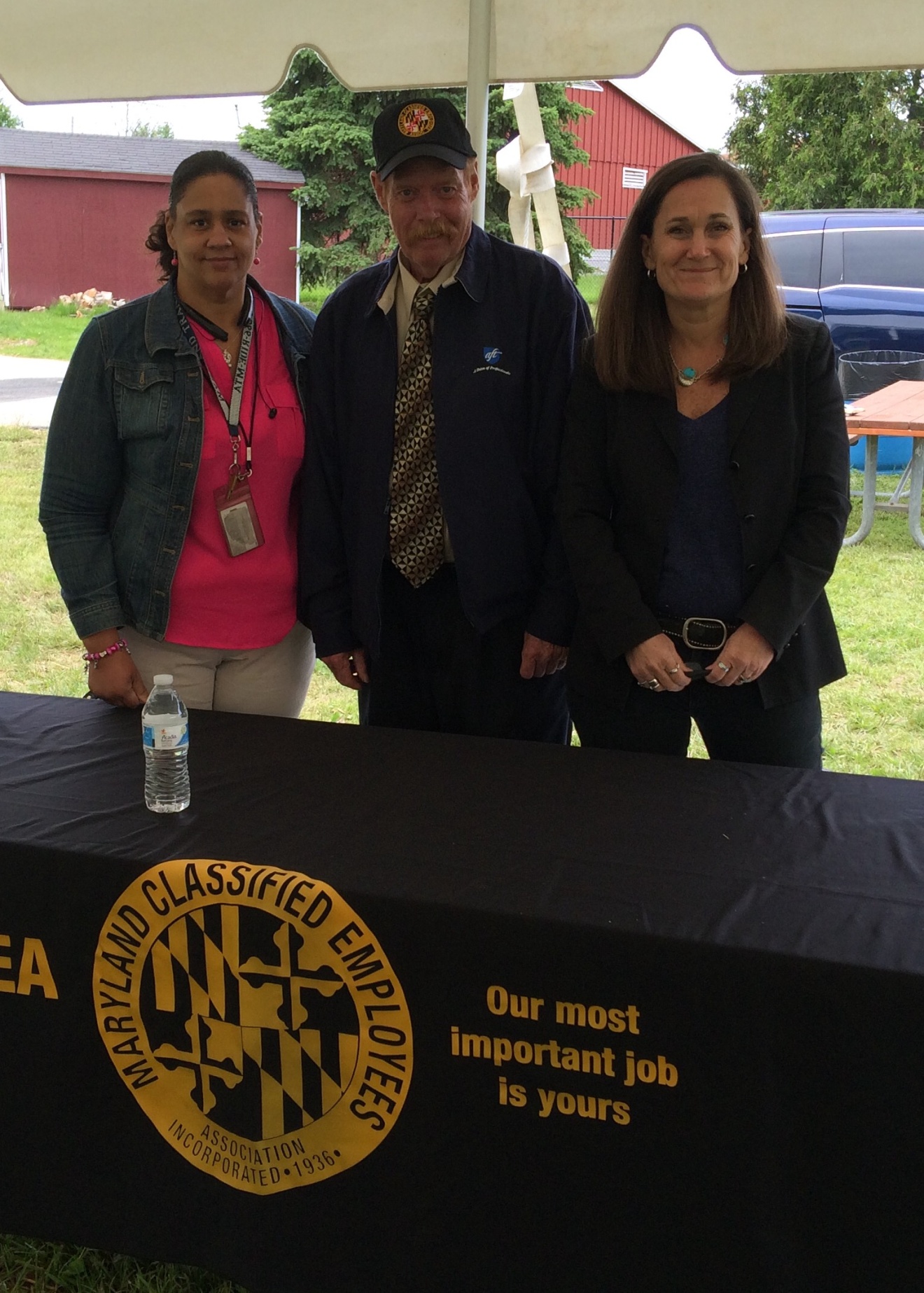 On May 18, 2016, MCEA attended the annual Employee Appreciation Day in Carroll County. The event paid tribute to the Carroll County Government employees who, through their labor and dedication, keep the County moving, 24/7. MCEA has a Memorandum of Understanding (MOU) with Carroll County Government which provides MCEA the right to represent the employees in  matters of workplace issues and disciplinary actions and to meet annually with the County Commissioners.
The event was well attended and provided our union an opportunity to provide information and to answer the many questions that were asked. In a show of appreciation for their hard work and commitment to the citizens of Carroll County, MCEA representatives distributed ice cream sandwiches which were purchased from Hoffman's, a locally owned business.
Featured in the photo from left to right are MCEA Board Member, Dawn Rowe, Labor Relations Specialist Michael Keeney, and MCEA Attorney Hillary Galloway Davis Esquire.
2016-05-19