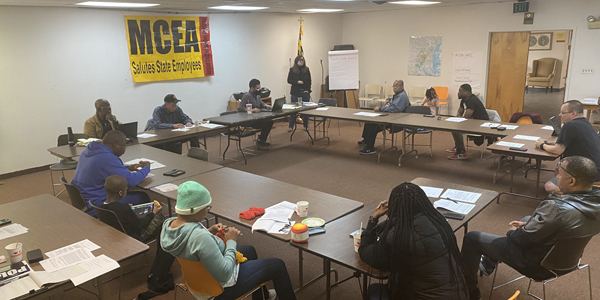 Collective bargaining is essential to every workplace. Maryland Transit Administration (MTA) sergeants and supervisors know this, and following their hard-fought legislative victory for collective bargaining during the 2022 Maryland General Assembly, those workers came together to map out a plan for effective bargaining. Gathering at the MCEA headquarters on Saturday morning, workers collaborated on ideas and needs to bring to the table when bargaining with their employer.
Sergeants and supervisors traded stories about a number of issues and the way those issues impact workers' ability to do their jobs. Among the issues they wanted to address were equipment costs and needs, training and commanding officers who would make more than them, and shift assignments and schedules where sergeants and supervisors had no say in where and when they would work. This was a critical sticking point because members noted the inability to show up in their families' lives because of this policy. One member noted, "I've missed so many of my kid's games because I had to work when I didn't think I'd be working." Additionally, many of the sergeants and supervisors are often asked to act in managerial roles, but are not compensated for serving in that capacity.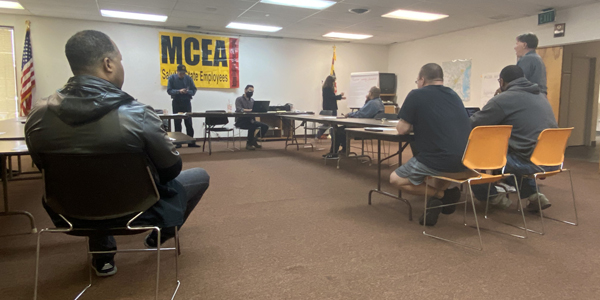 An issue that resonated with every worker in attendance was the lack of a grievance policy. True democracy in the workplace should allow workers a mechanism (typically a collectively bargained grievance policy) to address issues, complaints, and disciplinary challenges. With none existing, sergeants and supervisors used this meeting to lay out what they believe need to be present in a grievance policy moving forward. 
The group's meeting was energetic and productive, and most importantly, provided ideas and suggestions to take back to work sites to garner their colleagues' support for these sticking points when the union goes to the bargaining table.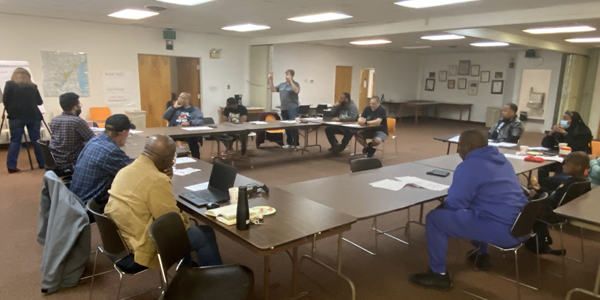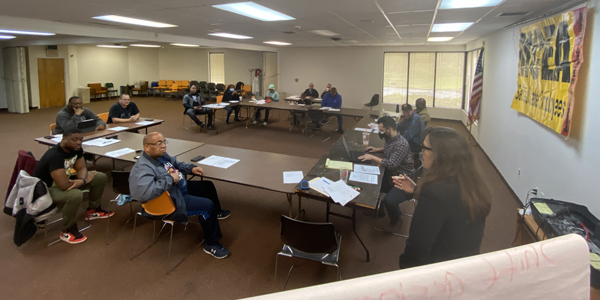 2022-05-09