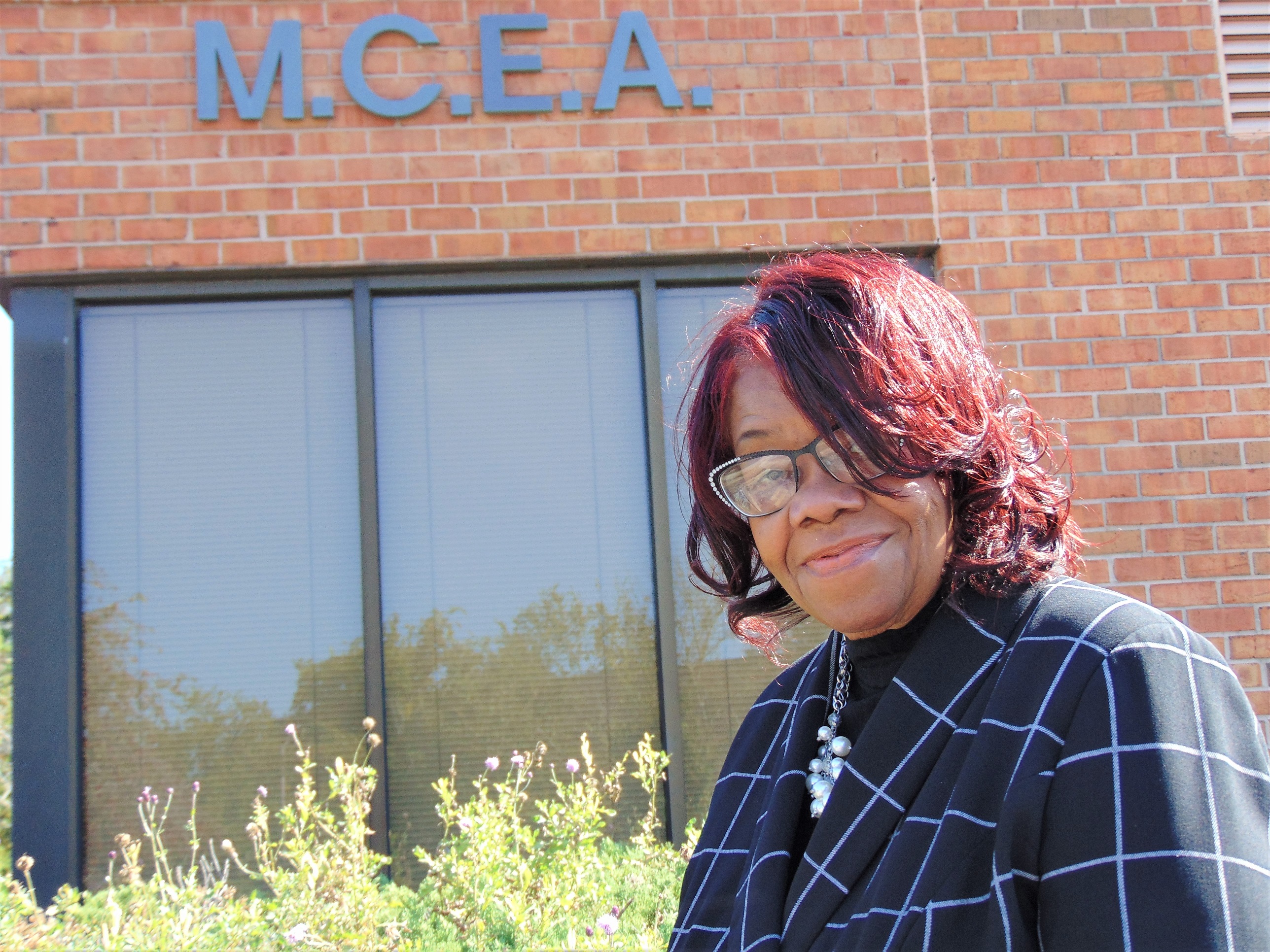 [Editor's note: This was included in the inaugural issue of the MCEA newsletter.]
My name is Linda Day, and I am honored to have been nominated without opposition to serve as the president of your union.
During this unprecedented time, we see new challenges confronting working people all across this country. Despite these challenges, we have maintained our connection with our union and our members.
Unions have always been opposed by those who believe that workers should simply do what they are told and accept the wages and conditions employers are willing to give them.
Today, a new assault on workers' rights is underway. Politicians and state administrators are attempting not only to prevent the growth of unions and expansion of workers' rights—they are fighting to dissolve the rights that working people already fought for and won.
In the face of these attacks on working people, MCEA is determined to stay strong and to protect its members. We will fight back against those forces that seek to undermine, and even destroy, the union movement.
In Maryland, Governor Larry Hogan generated new challenges for us. In this state, it is less a matter of whether he is Republican or a Democrat— it's about his respect for his employees. He ran on a platform of probusiness, pro-family, and no new taxes. Now that he's in his second term, it is clear from his comments, behavior, and policies that he is anti-union and anti-worker.
He must be reminded that workers and union members are taxpayers, too. The governor is our boss, but he treats us like a burden, and all too often resorts to addressing the State's financial crises at the expense of State workers.
My primary concern is the safety, health, and financial well-being of our members. The State of Maryland has sometimes lied about what has been done to guarantee State employees' safety during this pandemic, or it has done the bare minimum, or in some instances done nothing at all. MCEA will fight continuously to make sure the State of Maryland lives up to its promise of keeping its employees safe. But in order to do that, State employees must participate in our union on a greater scale than ever.
The fight for a strong union, better wages, safe work conditions, and respect on the job is in our hands.
In our commitment to furthering our goals, we are working diligently to improving communication with our members and growing our membership to ensure a strong presence in our workplaces. We are thankful for the American Federation of Teachers (AFT) for their assistance and support.
We're moving forward today determined to meet the challenges of tomorrow.