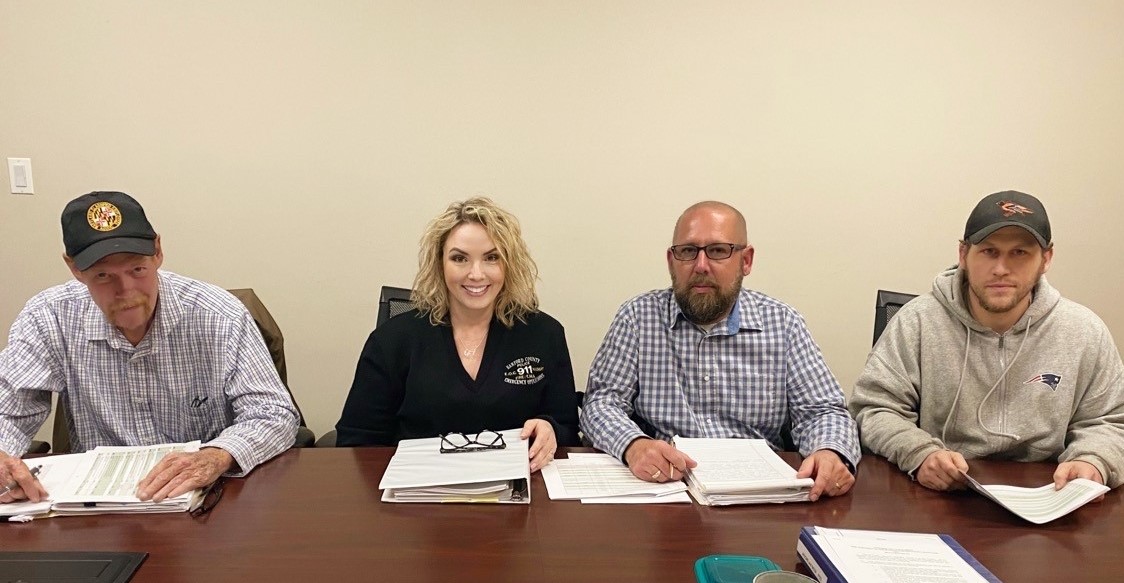 MCEA Chapter 610 leaders - President Jake Sagner, Secretary Joy Clark, and Treasurer Stan Divelbliss - with assistance from MCEA Labor Relations Specialist Mike Keeney sat down with Harford County government management to negotiate next year's Memorandum of Understanding.
Thanks to the membership's support and their leaders' perserverance, Chapter 610 walked away with some important victories:
10% wage increase, including a 7% COLA and 3% merit increase
A new paid holiday (Juneteenth)
Maintain current health care percentage contributions
On-call schedules will be in writing and posted in an area that is visible and accessable to employees
Increased uniform, shoe, and meal allowances
County paramedics received an additional 12 hours of funeral leave
and much more!
When ratified, the MOU will become effective July 1, 2022, and will expire on June 30, 2023.
Chapter 610 will be lobbying the County Council to pass legislation to grant Public Safety Dispatchers a $2500 tax credit and an adjustment in wages comparable with the Sheriffs Department.
VOTE TO RATIFY!
May 26, 2022, 8am - 5pm
Historical Colored High School
205 Hayes St., Bel Air, MD 21014