MCEA members and supporters showed support for LGBTQ+ rights in Annapolis Pride March on Saturday, June 4, 2022. No matter your gender or sexuality, MCEA will fight for your rights in the workplace.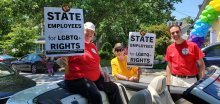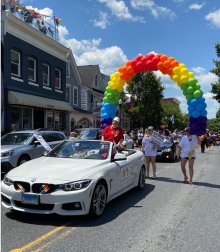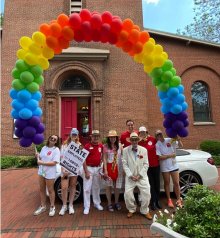 MCEA Member Marilyn Miller, RK Tongue's Kathy Goeller, and others marched and lent their voices to the call for LGBTQ+ equality and unity.  Miller met many candidates for office and State leaders, all of whom expressed support for the work being done by MCEA. 
"I am so excited to be out in the community and visiting our members," said Miller, "to inform them of this new journey for MCEA."